Pig Roaster
"Absolutely the fastest way to success in catering with immediate results and immediate profits.  A true freedom machine."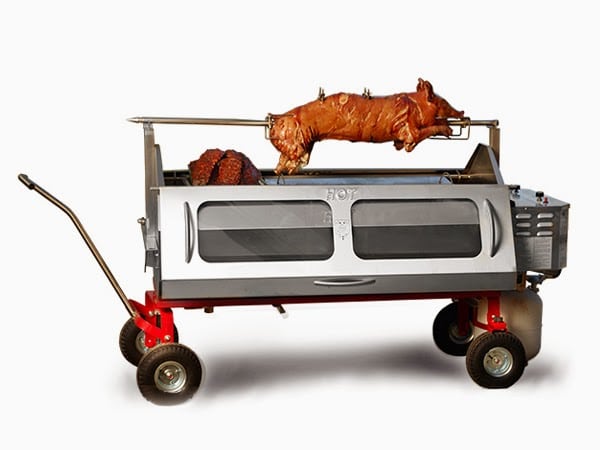 (LIMITED AVAILABILITY FOR ROASTING NOMADS® TRIBE)
Commercial (NSF/FDA/ETL/UL) Mobile Roaster $5950

Rotisserie Rod and Spines $825
US Support Team Of Active Roasting Nomads $450
Low cost meals into huge profit centers

Quick prep which means more free time

Top mounted carving for ease – One Chef can serve hundreds! (we've done it)

Make a great living while grilling, roasting and serving others
Seafood roasting (oysters/shrimp/lobster)
40 roasted chickens at one time
If you didn't lie I'm the first customer. Ben I got my unit followed your instructions and booked 2 hog cookens for the first weekend. got one deposit of $400 and other for 225. I'm putten in my 2 week notice at oxidental company Monday.
Ben you already know how I feel. I have been kicking ass with this sucker and am getting my second one now. I'll update soon.
I've been vending 8 1/2 years and I've never made this much and had as much free time in my life.